Persone che posano nell'erba (People posing on the grass), art to wear
Oggi puoi entrare dentro alla mia opera Persona che posano nell'erbe, e vivere in ogni momento della giornata le emozioni, il colore, la gioia e l'energia che mi hanno ispirata.
La gioia di vivere nell'energia creatrice della Natura, nella luce e nel colore. Una donna ed un uomo, immersi nella Natura. Una donna ed un uomo in relazione tra loro e con quanto li circonda, raffigurati in 4 differenti pose: mentre si abbracciano; mentre si guardano; mentre guardano la terra; mentre guardano il cielo. L'armonia del vivere in un tutto.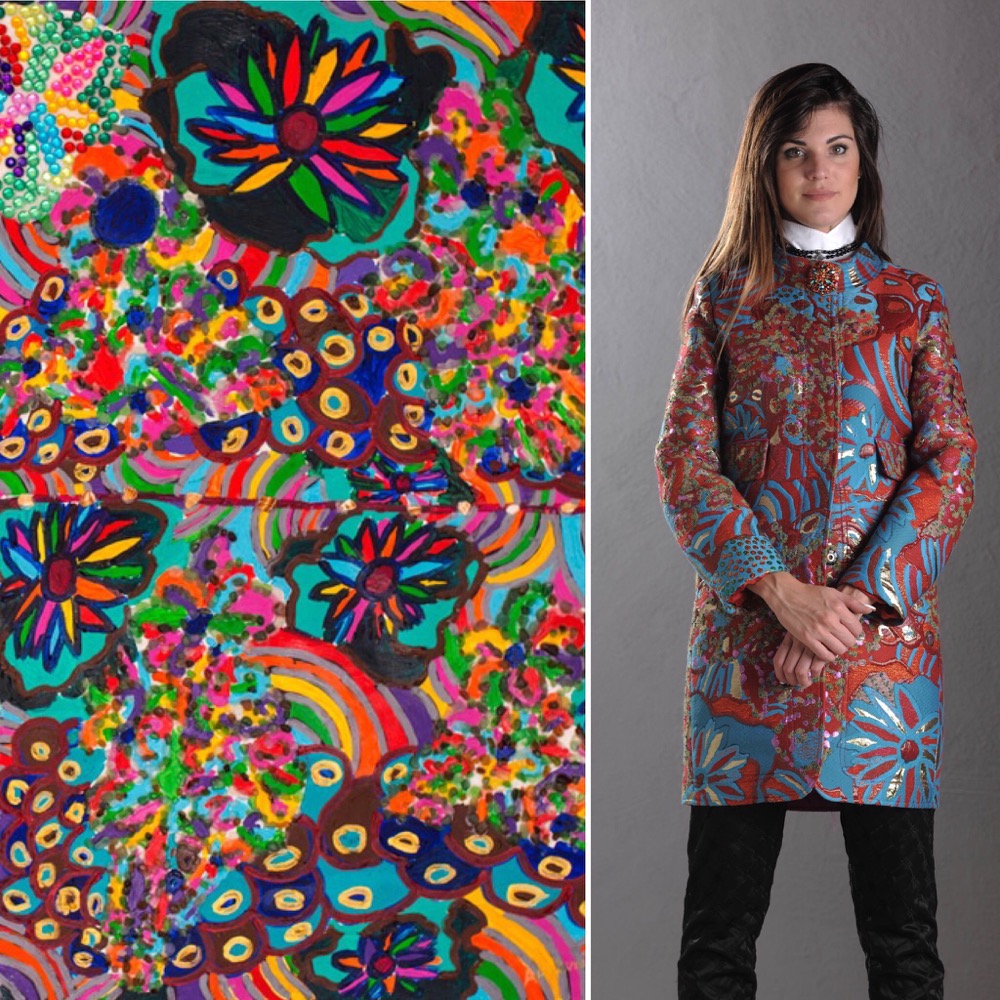 LIMITED AND NUMBERED REPRODUCTIONS TO WEAR