Zodiaco (Zodiac), art to wear
Now you can wear my work Zodiaco, and experience the emotions, colour, joy and energy that inspired me during every waking moment.
Air. Earth. Water. Fire. The elements of energy that pervade each other, that are integrated, and that in synergy contribute to the harmony of being. Colorful vortexes charged with energy that, chasing each other and blending together in dynamic movement, convey joy, well-being, and harmony; precious jewels collected as if they were pearls in shells.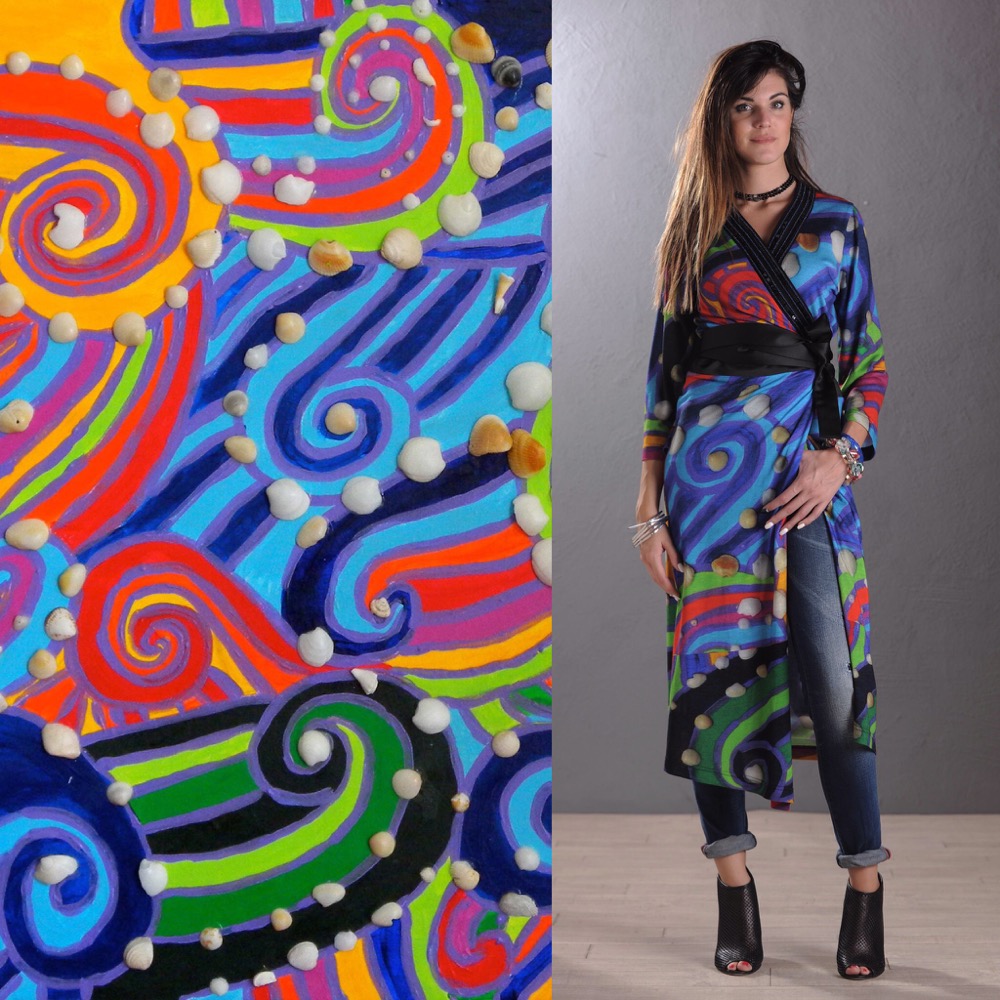 LIMITED AND NUMBERED REPRODUCTIONS TO WEAR